The Tulip Trend Fund UCITS (the "Fund") is an open-end UCITS compliant fund domiciled in Ireland.
Fully automated trend following model with a long term track record dating back since 1995.
Based on quantitative analysis of price behaviour, buy and sell signals are generated in order to participate in a systematic, pre-defined and dynamic way in market movements.
The strategy is defined as medium-term trend following with a holding period of between 2 days and 2 weeks.
Historically, the strategy has delivered strong diversification benefits particularly in down trending equity markets.
Investment strategy is trend following in nature and automated – no long equity or bond bias, no preference for long or short positions. The strategy can perform irrespective of market direction.
Investments held are a highly diversified global portfolio of futures and forwards within equity, bonds, FX and commodities. The fund can be long, short or neutral in every market traded.
Other features
Irish UCIT
Weekly liquidity
Multiple share classes (Inst and retail)
Available on multiple platforms – Utmost IOM, Utmost Ireland, RL360, Hansard, Swissquote, EFG PB, Lombard Assurance
Founded in 2001 in the canton of Zug, Progressive Capital Partners Ltd (Progressive) is an independent Swiss investment boutique focusing on alternative investments.
Progressive is specialised in Liquid Alternatives and Niche Alternatives and provides access to unique strategies. The company aims to provide institutional solutions with a low correlation to traditional asset classes and a diversifying characteristic.
How to Invest?
You can invest in one of two ways:
Invest via one of the platforms or life company through your Financial Adviser.
Your wealth manager/ financial adviser can assist you to invest directly by contacting the fund administrator directly.
SEE HOW TO INVEST SECTION BELOW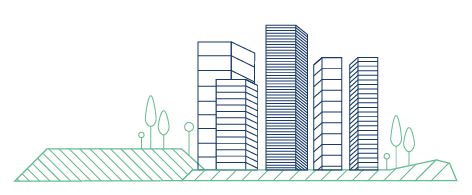 Key Points
TULIP TREND UCIT
01
LONG TERM TRACK RECORD – The investment strategy is managed by Transtrend, one of the largest CTAs/Managed Futures managers worldwide. The strategy has a track record dating back to 1995.
02
NATURAL DIVERSIFIER – We are convinced that managed futures is the single most valuable diversifier investors can add to a portfolio of stocks and bonds. We believe it provides more "bang-for-your-buck" than private equity, private credit, REITS, commodities and many other widely used alternatives.
03
MID TO SHORT DURATION SYSTEMATIC TRADING – The strategy aims to seek and identify short to mid term patterns of price changes that can be exploited across multiple assets. The strategy seeks to provide excess returns in trending markets and downside protection in volatile markets.
04
INVESTOR PROFILE – The Balanced and the Growth Investor, such as Private, Family Offices and High Net Worth Clients seeking portfolio diversification, downside protection whilst still having the ability to post attractive returns when there are identifiable trends, both long and short across multiple markets.
FundStream provides independent investment solutions to professional advisors to suit their clients portfolio preferences. Our investor network of professional investors include: pension funds, family offices, fund of funds and wealth managers in Europe, Asia and South Africa.
ADDRESS
Kemp House
160 City Road
London EC1V 2NX
United Kingdom
CONTACTS
+34 95 11 221 96
+34 95 11 221 97